We are working to invest in perennials on our property.
In our Stark Brothers order, which included Strawberries, we also bought oodles of other plants.  Including:
1 Bare-root Sugar Maple

Why: This is a hard wood tree.  It doesn't really have a lot of food value, unless we decide to tap for maple syrup (which I know nothing about).  It's beautiful in Fall and helps to create a diverse environment, as well as provide habitat for whatever creatures.
Where: We planted this in our front yard.  Our driveway is pretty long, but you can still see the house from the street, and the street from the yard.  I would like to feel like I live in the middle of a forest. How do you do that?  By reforesting, of course!
Cost: $26.99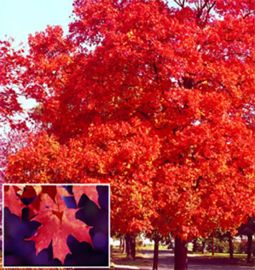 2 Elderberries (Adams and York)

Why: I planted these are the old house, and had great success with them.  They turn into bushy plants with white flowers and medicinal berries.  The birds love it.  I plan to add the other two cultivars Stark Brothers has available.  I couldn't find any real difference between the York and the Adams.  I'm not really sure what the difference is, aside from the name.
Where:  I planted this out back of our porch.  We have a beautiful view of a valley, but I don't really get to see the little song birds flit around.  I hope that by giving the birds a place to congregate, I can see them play from my kitchen table.
Cost: $8.99 and $11.99 for a total of $20.89

Chicago Hardy Fig

Why: Because, YUM! We planted this at our old house and hand a harvest of 5 figs the first year, and over 50 by year 3.  Fresh figs in a store cost about $1/piece, so this tree paid for itself, quickly!
Where: I planted this between the two elderberries.  A nice little place for the birds.  The birds left the figs alone at the old house.  Let's hope they do the same here!
Cost: $21.99

Hall's Hardy Almond

Why: this is starting to sound like I'm on repeat,  but it's true! We had this tree at the old house, and it did really well. It didn't bear fruit (nuts, actually) while we lived there, but the flowers were beautiful.  Chris and I drove past the old house, and saw the Almond Tree in full bloom.  I went home and ordered this.
Where: Out front of the house
Cost: $29.99

Paw-Paw (Pennsylvania and Seedling)

Why: I want to taste a Paw-Paw!  And Stark Brothers didn't have many left.  It takes 7 years for a tree to bear fruit, so we wanted to get these in the ground ASAP.  We bought 2 Pennsylvania cultivars and 1 seedling.  The seedling will work as a pollinator for the Pennsylvania.  We will continue to add varieties as time goes by.
Where: We are starting a small orchard so that we can effectively fence this off from deer pressure, if that becomes a problems.  While it's good to have similar species spread out to avoid a total wipe out due to disease or pest infestation, having similar plants with similar needs together allows for easier care and harvesting.  This is an area where I'm stepping away from a Permaculture ideal to move towards my own simplicity.
Cost: 2 Pennsylvania Golden Paw Paw (2 at $18.16) and a Seedling ($26.99) for a total of $63.31

Asparagus (Purple Passion from Stark Brothers and Jersey Knight from a local nursery)

Why: this is really simple.  it's because I love asparagus and because I like to try new things.  So purple asparagus.  SURE! I bought the Jersey Knight Asparagus because that's what the store had.  The crown were a little sad, but I was able to plant six crown total. The Jersey Knight gives good yields and is heat and cold tolerant.
Where: In our asparagus bed.  We have it heavily mulched with wood chips.
Cost: Purple Aspargus ($14.99 (better qulaity and more crowns)), Jersey Knight ($5.99) for a total of $20.98

Beauregard Sweet Potato (not perennial, but I bought this from Stark Brothers)

Why: Sweet potatoes are amazing and super healthy.  See my post here.  Clearly I've had them before.
Where: They came super early and cannot be planted until the ground has warmed up.  Probably June.  I'm not sure where their final place will be.  To store them until planting, I put them in a quart Mason Jar.  The spruced right up, and have roots that are starting to sprout.  We'll see how it turns out when we actually plant them.
Cost: $31.99 for 25 slips
Bubblegum Plum

Why: I like Plums, and the name!!!  I have another plum tree ordered as a pollinator.  It should be here next week.  At that time, I'll update you!
Where: In front of our home.  It seems to be doing well.
Cost: $29.99
So far, we're really enjoying building our food forest. Its been rather expensive thus far, but we only have to plant these trees once, and we should get to harvest from them for years.  Perennials are also better for your environment, as it is a steadfast habitat for critters in the soil and above.